Miscellaneous
USS Stoddard
(DD-566)
USS Stoddard was a Fletcher-class destroyer of the United States Navy, named for Master's Mate James Stoddard, who was decorated for heroism during the Civil War. Stoddard was laid down at Seattle, Wash., by the Seattle–Tacoma Shipbuilding Corp. on 10 March 1943; launched on 19 November 1943, sponsored by Mrs. Mildred Gould Holcomb; and commissioned on 15 April 1944, Commander Horace Meyers in command.
Stoddard was stricken from the Naval Vessel Register 1 June 1975 — the last of the Fletcher-class destroyers to be stricken. She continued to serve as a test platform for the Pacific Missile Range until 1992, and finally was sunk by Navy SEALS NW of Hawaii 22 July 1997.
Text from Wikipedia, the free encyclopedia. Click here to read the complete page.
Photo from NavSource Naval History, Photographic History of the U.S. Navy. Click here to visit the site.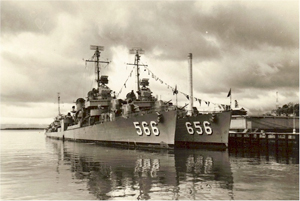 Stoddard clamp (test tube clamp)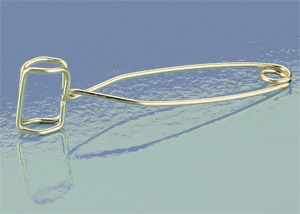 Coming soon...
Stoddard solvent
John Stoddard Cancer Center, Des Moines
Stoddard engine
Stoddard trophy, NY (golf)
Stoddard Education and Visitors Center, Tower Hill Botanical Garden, Boylston, MA
Stoddard Activities Center, Southern Virginia University
Stoddard Hall, Unitarian Universalist Church of North Hatley, North Hatley, Quebec
Stoddard Hall, Mbare, Zimbabwe